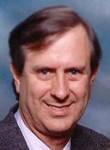 Roger Kuder was born 1948 in Jacksonville, Florida. He received his MBA from the University of North Florida in 1977. He spent 23 years in a civil service career with the Federal Government, and retired from that career in 1998. During his career he was also successful in real estate and stock investing. All along, he felt that humor is the spice of life and collected the jokes and riddles in this book over approximately 30 years.

Watch for future books, audio and video tapes in the Kuder series coming to the Web and your local stores.

E-Mail Address: RogerK50@Juno.com.